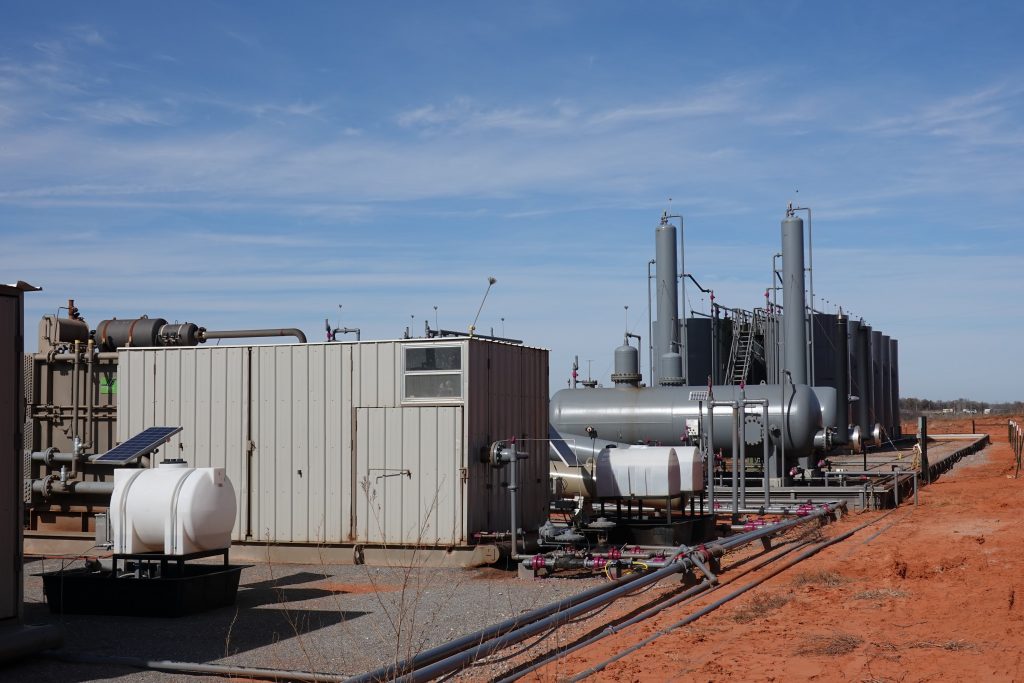 The Biden Administration has already made a profound impact on the industry of oil and gas and has contributed to the rising of oil prices, even after merely a month in office. President Biden has taken swift action after making promises to prioritize climate change, signing executive orders that aim to promote 'environmental justice.'
Since January of this year, the administration introduced a halt to the new leasing of oil and gas on federal waters and lands. With about 25% of the production derived from federal lands, the shift in policy may have substantial implications for future oil production. Although the backlash from states that produce oil and gas has already started, the administration views this policy as an integral facet of its climate agenda and is not likely to change course.
The executive order released last January introduced a government-wide, sweeping approach to climate policy, which aims to stop new oil and gas leasing to offshore waters and federal onshore lands. It's important to note that this will not affect existing permits for leases or operations as well as private lands. According to the Department of the Interior, Native American tribal lands are also exempted. The administration is also considering whether to adjust oil, gas, and coal royalties, mulling the possibility of an increase in royalty. The Department of Interior has also been ordered to take measures toward protecting 30% of public waters and lands and doubling offshore wind production by 2030. The executive order also removed the permit for agencies including Keystone XL pipeline to consider new rules to restrict methane emissions from oil and gas. Biden has also instructed government agencies to aim at eliminating fossil fuels subsidies by next year.
Approximately 24% of oil and gas production in America is derived from federal land, largely in the offshore Gulf of Mexico. However, since firms that have existing leases will be exempted, royalties to states and the near-term impact on oil and gas exploration and production will be limited. There is a vast inventory of exploration opportunities, with more than 12 million offshore acres and 26 million onshore acres already under lease. In anticipation of Biden's administration policy change, firms may have secured both onshore and offshore permits in current lease sales. Given the typical timeframe for exploration, planning, development, and appraisal, a more evident decline in offshore production may not emerge for at least ten years. A more permanent ban on leasing would have a more substantial impact. Production declines onshore may possibly materialize faster. A permanent ban on new leases will definitely have an impact on several states that have oil and gas resources, and will most likely drive some investors to state and private land.
talk to an expert
contact dw energy
Want to learn more about oil & gas investing? Our expert team can provide you with more information or schedule a consultation to talk about diversifying your investment portfolio.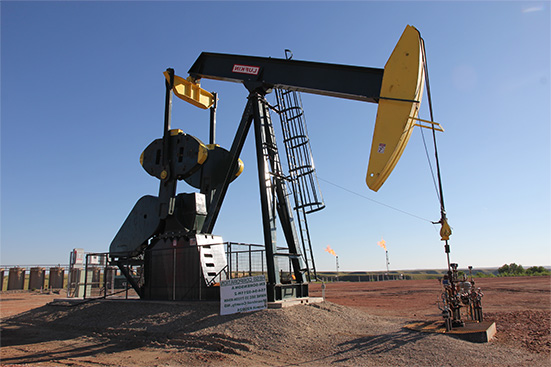 In the past three months, energy prices rose on a worldwide scale. This year, natural gas has soared to about 600%, and to date, Brent crude has soared to more than 60%.
In an effort to curb the rising prices of gasoline, the administration recently ordered the release of 50 million barrels from the U.S. Strategic Petroleum Reserve. In a press conference, the president, together with the Energy Secretary gave the assurance that oil prices will fall as a result of this move. 50 million barrels may sound like a substantial amount, however, it is less than 2 ½ days of America's crude consumption. This is how the markets responded to the news, hours after the announcement was made: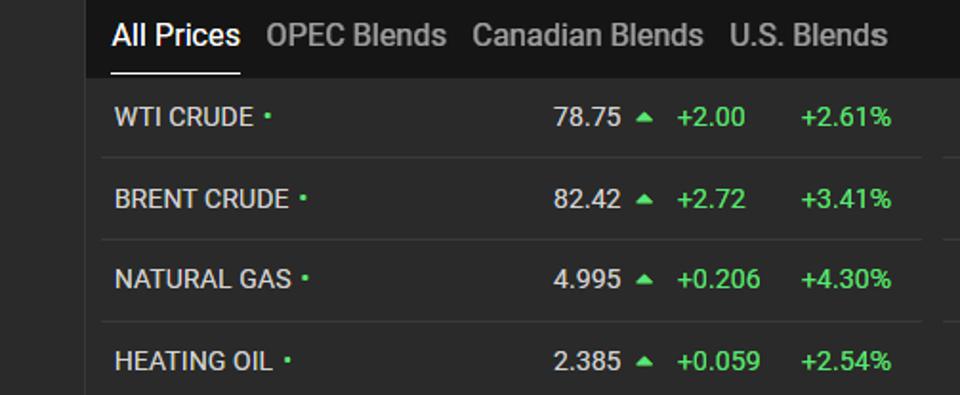 As oil and gas prices have risen, the U.S. has pressured OPEC to hasten plans to increase output. However, OPEC recently revealed that it will continue with its plan to increase output by 400,000 BPD come December 2021 to lower prices and ease shortages.
The administration said that it has other means to fight the rising oil prices. When asked about the use of oil reserves, Biden told reporters: "There are other tools in the arsenal that we have to deal with other countries at an appropriate time."
Want to Learn More?
Contact dw energy
Sources:
"Executive Order on Tackling the Climate Crisis at Home and Abroad," The White House, https://www.whitehouse.gov/briefing-room/presidential-actions/2021/01/27/executive-order-on-tackling-the-climate-crisis-at-home-and-abroad/
FACT SHEET: President Biden to Take Action to Uphold Commitment to Restore Balance on Public Lands and Waters, Invest in Clean Energy Future," U.S. Department of the Interior, https://www.doi.gov/pressreleases/fact-sheet-president-biden-take-action-uphold-commitment-restore-balance-public-lands
"New World Order for U.S. E&Ps as Biden Freezes Near-Term Federal Oil, Natural Gas Leasing," Natural Gas Intelligence, https://www.naturalgasintel.com/new-world-order-for-u-s-eps-as-biden-freezes-near-term-federal-oil-natural-gas-leasing/
"Shell Takes Top Bid Spot for Offshore Lease Sale," Rigzone, https://www.rigzone.com/news/shell_takes_top_bid_spot_for_offshore_lease_sale-19-nov-2020-163898-article/
"Brent Crude Futures," ICE Data Services, https://www.theice.com/products/219/Brent-Crude-Futures/data?marketId=5166942 Biden Threatens OPEC+ With Undisclosed "Tools," Yahoo Finance, https://finance.yahoo.com/news/biden-threatens-opec-undisclosed-tools-160000955.html