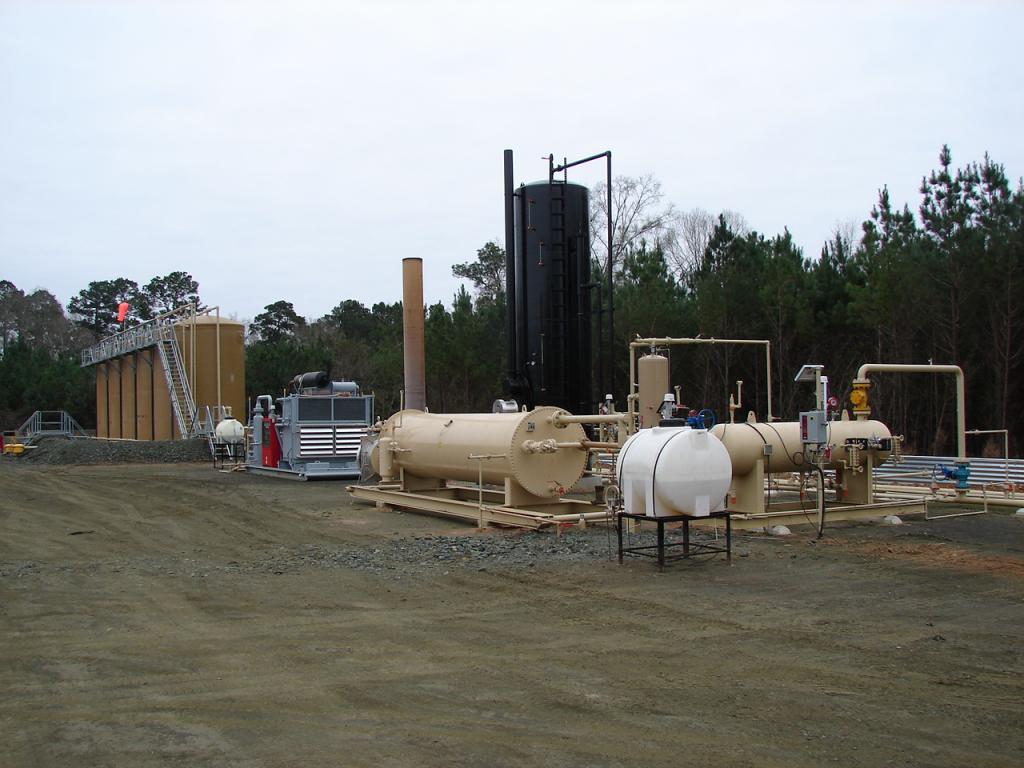 In its Summer Fuels Outlook, The U.S. Energy Information Administration predicts that real diesel and gasoline prices will be at their highest levels since 2014, to average at $3.84 per gallon this coming summer driving season.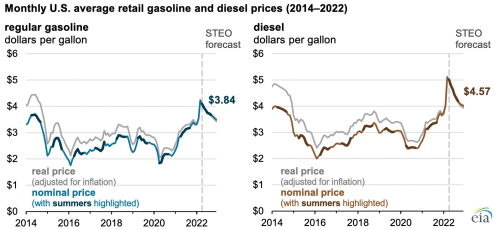 Last summer's average fuel price is $3.06 per gallon. The EIA sees the rise in fuel prices following this year's upsurge in the price of crude oil. Partly as a result of geopolitical developments, crude oil prices have risen since January of this year.
The EIA announced, "We expect U.S. economic activity to increase through the summer, resulting in more demand for petroleum fuels. Greater demand will contribute to higher crude oil prices. We expect Brent crude oil will average $106 per barrel this summer, which would be $35 per barrel higher than last summer."
talk to an expert
contact dw energy
Want to learn more about oil & gas investing? Our expert team can provide you with more information or schedule a consultation to talk about diversifying your investment portfolio.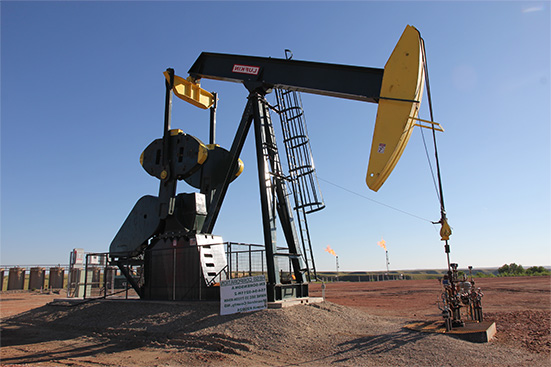 EIA also noted that this prediction could change. The increase in volatility of crude oil prices remains uncertain. Depending on a number of factors, this accounts for about 60% of the total retail gas prices.
The EIA however, did report some good news.
"Gasoline and diesel prices have already declined since their peaks in March when the U.S. average gasoline price surpassed $4 per gallon and the average diesel price surpassed $5 per gallon. We expect these prices to continue falling throughout the summer."
On April 12, the EIA also stated that recent federal actions against Russia that aim to overcome fuel supply disruption issues are expected to contribute to the downward pressure on the prices of crude oil. U.S. refineries are currently intensifying their efforts in distillate and gasoline production, which will further place downward pressure on prices this coming summer.
The EIA wrote, "As a result, we forecast the average U.S. retail gasoline price will fall to $3.75 per gallon in July and to $3.68 per gallon in September. Similarly, we expect the average U.S. retail diesel price to fall to $4.44 per gallon in July and $4.20 per gallon in September."
As more areas in the U.S. see gas prices drop below $4 per gallon, the demand is rising once more.
Get more exclusive insights on the world of oil – oil investing, tax breaks, diversified investment examples, and up-to-date coverage of the latest happenings in the oil market – by visiting DW Energy Group's Insights page.
Want to Learn More?
Contact dw energy
Source:
"Summer Fuels Outlook," U.S. Energy Information Administration, https://www.eia.gov/outlooks/steo/report/summerfuels.php