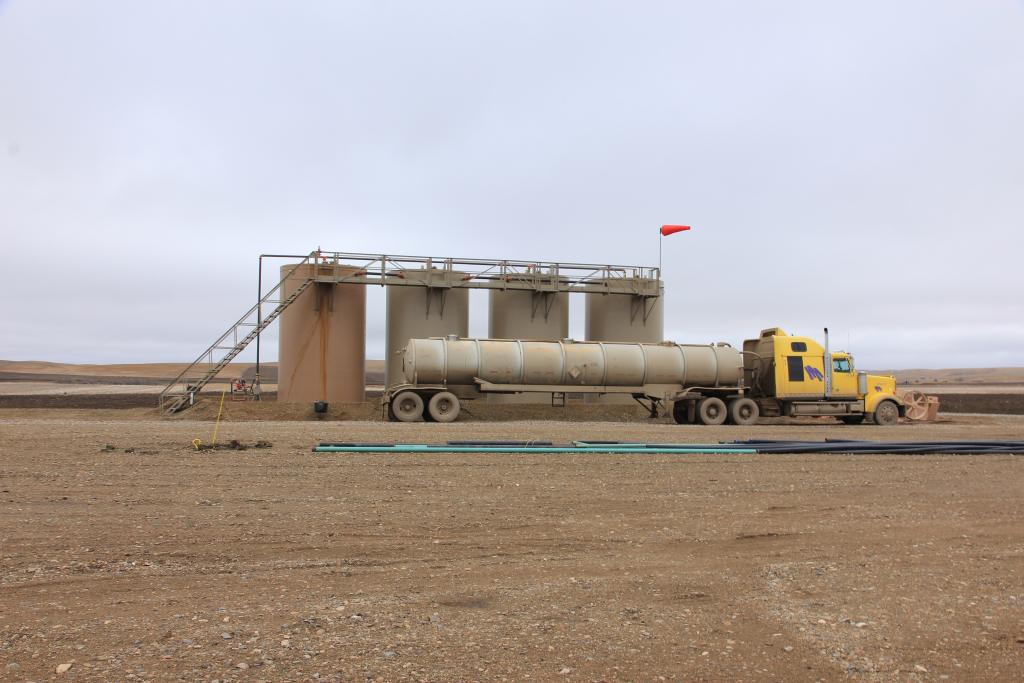 People often have opposing opinions about energy, leaving many to wonder where we truly source our power.
Let's shed light on the essential role of oil and gas in our daily lives and explore some common misconceptions.
The Many Roles of Oil in Our Lives
Oil isn't just for vehicles; it's the lifeblood of modern civilization. Here's a quick breakdown:
Transportation – Oil fuels 97% of all global transportation, including trucks, planes, trains, and ships.
Agriculture – Modern farming relies on oil, from powering tractors to making fertilizers and pesticides.
Manufactured Goods – Think of your clothing, smartphones, medical equipment, and even your home – many are products of oil.
The Multi-Faceted Role of Oil: Beyond Just Gasoline
While gasoline often takes the spotlight in discussions about fossil fuels, it's just one piece of a much larger puzzle. Even if gasoline were completely phased out, here's why we'd still rely heavily on oil:
Diesel Fuel – Diesel powers the vast majority of heavy machinery and commercial vehicles, from construction equipment to 18-wheelers. According to the U.S. Energy Information Administration, diesel is fundamental for transportation and various industries, making it hard to replace.
Jet Fuel – Air travel is almost exclusively reliant on jet fuel derived from crude oil. The U.S. Department of Energy notes that alternative fuels are still in the early stages of development and far from becoming a cost-effective substitute.
Fuel Oil – Used primarily for heating and electricity generation, fuel oil has specific energy density and stability requirements that alternative energy sources have yet to meet effectively.
Heavy Petroleum Products – These include lubricants, waxes, and various industrial chemicals. The American Chemical Council highlights how integral these are to our modern lifestyle, appearing in everything from plastics to medicines.
Integrated Production – Oil refineries are set up to produce these different products simultaneously. You can't produce heavy petroleum products like diesel and jet fuel without producing lighter products like gasoline.
talk to an expert
contact dw energy
Want to learn more about oil & gas investing? Our expert team can provide you with more information or schedule a consultation to talk about diversifying your investment portfolio.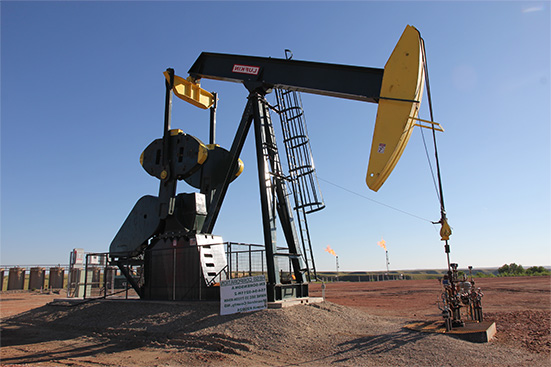 What's Made from a Barrel of Oil?
When we think of oil, gasoline often comes to mind. But a barrel of crude oil (42 gallons) provides much more:
Gasoline: 43%
Diesel: 23%
Jet Fuel: 9%
Heavy Fuel: 4%
Asphalt: 3%
Light Fuel: 3%
Debunking the Myth: Why Cutting Gasoline Use Doesn't Equate to Reduced Oil Demand
There's a common belief that cutting gasoline usage will automatically reduce oil demand. The logic often goes: "If gasoline is 43% of a barrel of oil, cutting gas use will reduce oil demand by 43%." Not so fast; the reality is more complex:
Fractional Distillation
Oil is separated by heat. In the refining process, crude oil is separated into its different components based on molecular weight, via a technique called fractional distillation. The process of refining oil separates it into different components at various temperatures. The lightest fractions, including gasoline, come off first, while heavier components like diesel and jet fuel come off later.
Interconnected Products
You can't make heavy petroleum products without first making lighter ones like gasoline. This is why nearly all refineries are geared towards gasoline separation.
Economic Realities
It's important to note that most refineries are explicitly designed for gasoline separation. The majority of U.S. refineries are geared towards optimizing the production of gasoline. These refineries are not easily retrofitted to produce other fuels or products, thus making gasoline a sort of 'necessary byproduct' of getting to heavier fuels like diesel and jet fuel. Currently, there are no economically feasible alternatives to this setup.
By understanding that refineries are primarily built for gasoline production, and considering the lack of cost-effective alternatives, it becomes clear that gasoline remains an essential part of the broader energy picture.
How About Renewable Energy Sources?
While renewable energy sources like wind and solar have gained considerable attention, their role in our energy landscape is more complicated than often portrayed.
Intermittency and Backup Needs – Renewable sources like wind and solar are inherently variable; the sun doesn't always shine, and the wind doesn't always blow. This intermittency often requires a stable backup, usually from fossil fuel sources like natural gas, to maintain a consistent power supply.
California's Case – As a real-world example, California frequently has to rely on natural gas to fill in the gaps when solar and wind aren't producing enough power. The California Energy Commission's Status of Energy Report details these operational challenges.
Real-Time Data Insights – Websites like ElectricityMaps offer a snapshot of how energy is being produced in real time. Despite the hype around renewables, these data often reveal a heavy reliance on fossil fuels.
Global Reconsideration – Though renewables have made strides, they are not a catch-all solution. Some governments are re-evaluating their commitment to solar and wind projects due to feasibility and reliability concerns, as reported by Reuters.
While renewable energy sources offer potential advantages, they come with their own set of challenges. Oil and gas continue to be essential players in supplying global energy needs.
Gasoline's Central Role in Our Energy Ecosystem
Understanding the importance of gasoline starts with acknowledging the infrastructure that's already in place.
Refineries Geared for Gasoline
The way most oil refineries are set up leans heavily toward gasoline production. The U.S. Energy Information Administration's 2018 Refinery Capacity Report demonstrates that a significant portion of U.S. refining capacity is optimized for gasoline. This means changing the output mix isn't as simple as flipping a switch.
Retrofitting existing refineries or building new ones for alternative separation methods would require significant investments, which currently don't have an economic justification.
Economic Constraints
Retrofitting refineries to focus on alternative products is a massive financial undertaking. According to the American Petroleum Institute's 2021 report, the cost of such projects often runs into the billions and doesn't offer a quick return on investment. Thus, there's no economical driver pushing refineries away from gasoline production at present.
Lack of Viable Alternatives
A study by the International Energy Agency has yet to find a cost-effective replacement that could perform all the functions that gasoline currently does, especially considering existing refinery configurations.
By understanding these complexities, it becomes evident that gasoline is not merely a "side product" of the oil industry but a central element. The infrastructural and economic considerations make it a crucial part of the broader energy picture for the foreseeable future.
A Realistic Take on Our Energy Future
When it comes to the topic of energy, simplistic narratives often dominate the discussion, whether it's the idea that cutting back on gasoline alone will substantially reduce oil demand or the belief that renewable energy sources can seamlessly replace fossil fuels. The reality, as we've explored, is far more complex.
From the essential role of oil in powering everything from transportation to manufacturing, to the multifaceted products derived from a single barrel of oil, it's clear that oil remains deeply ingrained in our modern way of life.
Moreover, while renewable energy sources like wind and solar present exciting possibilities, their current limitations, including intermittency and the necessity for fossil fuel backup, point to a more complicated energy landscape. This complexity is further highlighted by the evolving stance of different governments on renewable projects, as well as real-time data on energy production.
In a world striving for sustainable solutions, it's important to approach the subject of energy with a balanced perspective, acknowledging both the limitations and potentials of all sources. As we move forward, oil and gas will continue to play a significant, although evolving, role in meeting global energy needs.
Want to Learn More?
Contact dw energy
Sources:
"Diesel fuel explained," U.S. Energy Information Administration, https://www.eia.gov/energyexplained/diesel-fuel/use-of-diesel.php
"Alternative Aviation Fuels: Overview of Challenges, Opportunities, and Next Steps, U.S. Department of Energy, https://www.energy.gov/eere/bioenergy/articles/alternative-aviation-fuels-overview-challenges-opportunities-and-next-steps
"In a barrel of oil," Energy Education, https://energyeducation.ca/encyclopedia/In_a_barrel_of_oil
"Today's Outlook: Supply and Renewables," California ISO, https://www.caiso.com/TodaysOutlook/Pages/supply.html
"Electricity Maps," Electric Reliability Council of Texas, Inc., https://app.electricitymaps.com/zone/US-TEX-ERCO
"Renewables companies hit brakes on Alberta projects after govt delays approvals," Reuters, https://www.reuters.com/business/energy/renewables-companies-hit-brakes-alberta-projects-after-govt-delays-approvals-2023-08-21/
"Refinery Capacity Report," U.S. Energy Information Administration,
https://www.eia.gov/petroleum/refinerycapacity/
"API State of American Energy," American Petroleum Institute, https://events.api.org/reports/soae-2021/
"Oil 2021," International Energy Agency, https://www.iea.org/reports/oil-2021