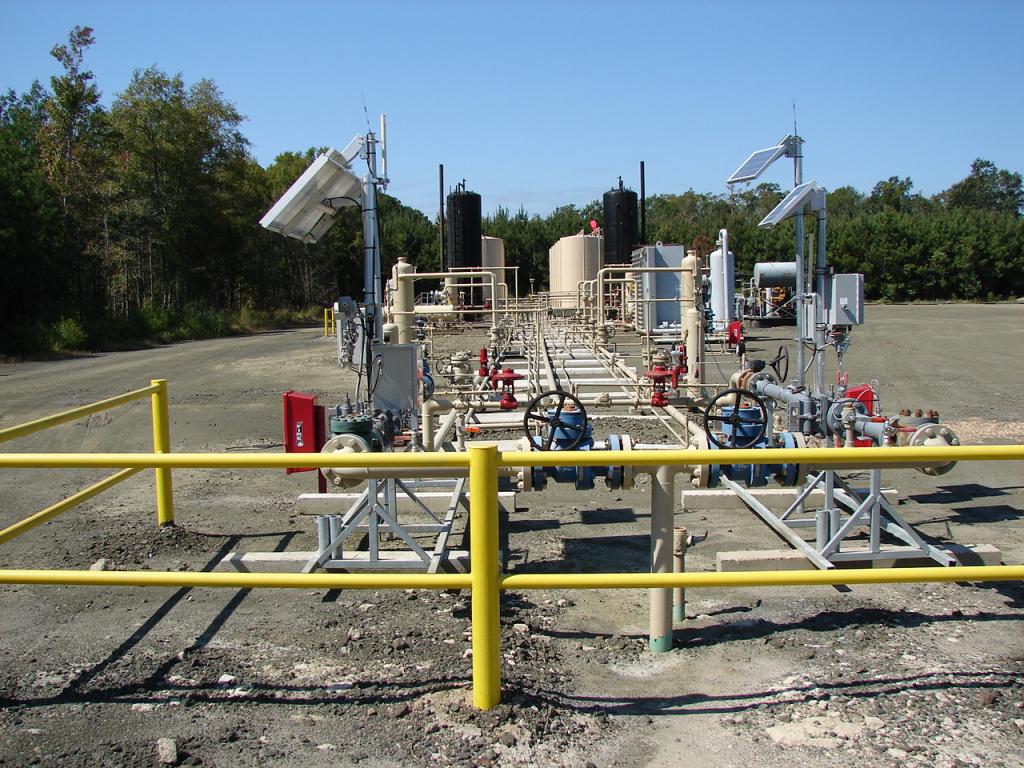 An oil or petroleum refinery is an industrial process plant where crude oil is refined and transformed into different useful products like gasoline, diesel, heating oil, liquefied petroleum gas, kerosene, fuel oils, and jet fuel.
Oil refineries play an essential role in the manufacturing and production of petroleum products for use as fuels for heating, transportation, generating electricity, paving roads, and as feedstocks for the manufacturing of plastics and other chemicals. Once separated, crude oil components are sold to various industries to serve a wide array of purposes. Big oil refineries are able to process hundreds of thousands of oil barrels in a day.
These refineries serve as the 2nd stage in the production process of crude oil following upstream crude oil extraction. Oil refinery services are known to be a downstream operation in the industry, although some oil firms operate both as an extraction and refining service. The refining process is typically referred to as the downstream sector, since this stage involves oil being sent down the product value chain for processing, as well as selling its products to other firms, private individuals, or businesses.
The EIA or the U.S. Energy Information Administration reveals that refineries in America produce, from a 42-gallon barrel of oil – approximately twelve gallons of distillate fuel, about twenty gallons of motor gasoline, and four gallons of jet fuel.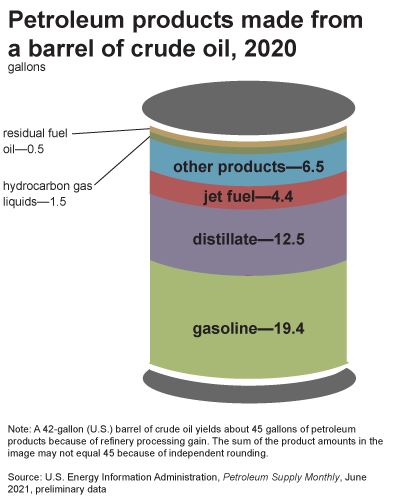 An oil refinery operates 24/7/365 and requires a huge number of employees. Refineries employ some of America's top engineers, scientists, and safety professionals. In order to undergo seasonal maintenance, oil refineries pause operations for a few weeks every year.
talk to an expert
contact dw energy
Want to learn more about oil & gas investing? Our expert team can provide you with more information or schedule a consultation to talk about diversifying your investment portfolio.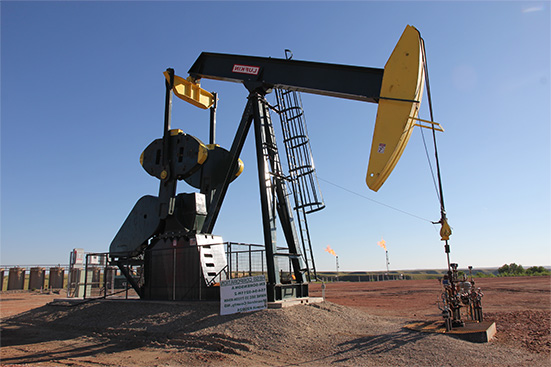 Energy futures – financial instruments whose asset is mainly based on energy products – use the trading strategy known as crack spread or crack to establish a refining collateral or margin. A crack is one of the main indicators of the earnings of oil refining firms. This allows refining firms to hedge against the risks involved with crude and its associated products. By buying and selling crude oil and petroleum product futures simultaneously, a trader creates an artificial position in oil refinement through a spread.
The number and proportion of products an oil refinery makes can also impact crack spreads. Products include aviation fuel, asphalt, gasoline, kerosene, and diesel. In some instances, the demand from the local market affects the proportion produced.
The mix of products produced is also dependent on the type of oil processed. Firms that employ simpler processes are quite restricted in their ability to produce products from heavier crude oils, since they are more complicated to refine into lighter products. Oil refinery services are impacted by high prices, since the demand for many oil products is price-sensitive. But, selling value-added products becomes more profitable when oil prices drop.
One area refiners and service companies can agree on is transport and creating more pipeline capacity. Pipelines enable refiners to keep down the cost of transporting by rail or truck. Service companies get a steady income from pipeline testing and maintenance, and they make more money as well in the design stages.
Investing in oil and gas can prove to be a very lucrative venture for qualified investors. A reputable oil & gas investment company like DW Energy can help you decide on the many oil and gas investment opportunities available and can help pinpoint the most promising opportunities with great tax benefits and assured returns.
Want to Learn More?
Contact dw energy
Sources:
"Petroleum refining," Britannica, https://www.britannica.com/technology/petroleum-refining
"Oil and petroleum products explained," U.S. Energy Information Administration, https://www.eia.gov/energyexplained/oil-and-petroleum-products/refining-crude-oil.php
"How An Oil Refinery Works," American Petroleum Institute, https://www.api.org/oil-and-natural-gas/wells-to-consumer/fuels-and-refining/refineries/how-refinery-works
"Introduction to Crack Spreads," CME Group, https://www.cmegroup.com/education/articles-and-reports/introduction-to-crack-spreads.html