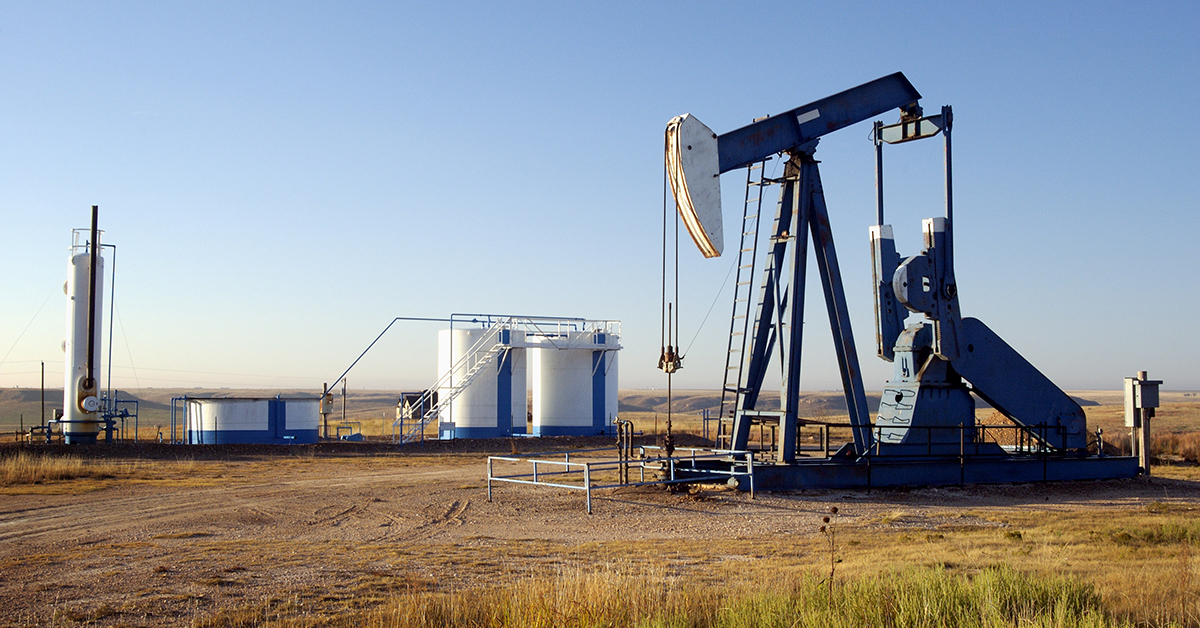 The United States produces approximately 17 million barrels of oil on a daily basis. The bulk of oil and gas production is derived from just a number of states – places where the industry has been operating for many years.
Below are the major oil-producing states.
1. Texas
The Lone Star State has been associated with the oil and gas industry for more than a century, so it comes as no surprise that it is the leading domestic producer of oil and gas. Texas is home to the Permian, the most productive oil basin in the United States. In 2020 alone, the state produced 1.7 million barrels in total.
A lot of historians traced the start of the modern oil age to the giant Texas oilfield, the Spindletop well, which was drilled in Texas back in 1901. The well is said to have produced an astounding 100,000 barrels of oil per day until it was brought under control 9 days after. Today, the oil industry is focused on developing the Eagle Ford Shale, the Permian Basin, and the Barnett Shale.
2. North Dakota
In the past few years, North Dakota has been known to be the fastest-growing oil producer. From less than 100,000 barrels of oil per day in 2005, it has seen a production increase to 1.4 million barrels per day in 2020. Together with Texas, these states make approximately half of the oil produced in the United States.
This growth in oil production can be attributed to the development of the Bakken formation. There are about 172 rigs in the state, with about 95 percent targeting the Three Forks and the Bakken formation.
3. New Mexico
New Mexico is ranked as the third-largest oil producer in the U.S., with an average daily production of 1.09 million barrels per day in 2020. Compared to the other top oil-producing states, New Mexico can be considered as a newcomer to the industry. Its first successful commercial oil well was drilled in 1924.
Most of New Mexico's oil production comes from the southeast area that overlaps the massive Permian Basin of Texas. Approximately 10 percent of jobs in the state are indirectly or directly associated with the oil and gas industry.
Are you a qualified investor looking to diversify your portfolio? Look no further than making an investment in the energy sector. Oil and gas is a dependable, consistent investment option that can give you lucrative returns, all while taking advantage of great tax benefits. If you are considering investing in the oil and gas industry through direct participation programs, DW Energy Group is here to help. To learn more about potential opportunities in Texas – the major oil-producing state in the U.S. – get in touch.
Sources:
"Oil production in the United States from 1998 to 2019," Statista, https://www.statista.com/statistics/265181/us-oil-production-in-barrels-per-day-since-1998/
"Monthly oil production in the United States from March 2020 to March 2021, by basin," Statista, https://www.statista.com/statistics/1135714/us-oil-production-by-region-monthly/
"North Dakota Field Production of Crude Oil," EIA, https://www.eia.gov/dnav/pet/hist/LeafHandler.ashx?n=PET&s=MCRFPND2&f=M
"New Mexico Field Production of Crude Oil," EIA, https://www.eia.gov/dnav/pet/hist/LeafHandler.ashx?n=PET&s=MCRFPNM2&f=M