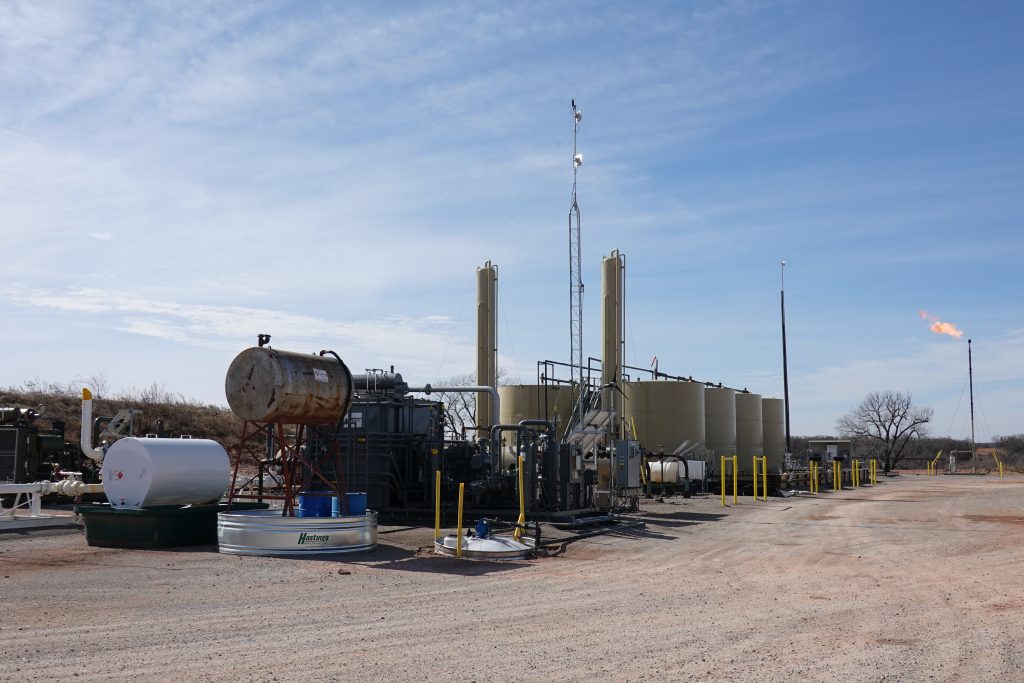 If you want to explore the world of oil and gas investing, it's important to understand the different kinds of oil and gas companies.
The oil and gas segment is divided into three main parts.
Upstream companies
These companies engage in the exploration and extraction of oil and other valuable natural resources like gas. The process of oil exploration involves the search for suitable raw material reservoirs in various locations where oil wells can be drilled. Upstream oil and gas companies are commonly referred to as Exploration and Production (E&P) companies.
These companies typically require substantial investment capital and face significant risks due to the challenging task of discovering oil fields, drilling oil wells, and providing related oilfield services.
E&P companies primarily concentrate on the mineral, royalty, and working interest aspects within the oil and gas sector.
Midstream companies
The primary focus of these companies lies in the transportation of raw materials extracted from various sources to refineries where they undergo processing. Their activities include pipeline construction, shipping, and the storage of these raw materials. Midstream companies rely heavily on the achievements of the upstream companies involved in the extraction process. That these companies operate within a highly regulated environment, particularly with regard to the transmission of materials through pipelines.
Downstream Companies
Companies operating in the downstream sector engage in the process of refining crude oil and gas to create refined products that are suitable for public consumption. These refined products, such as heating oil and gasoline, are then distributed by the downstream businesses to end-users.
talk to an expert
contact dw energy
Want to learn more about oil & gas investing? Our expert team can provide you with more information or schedule a consultation to talk about diversifying your investment portfolio.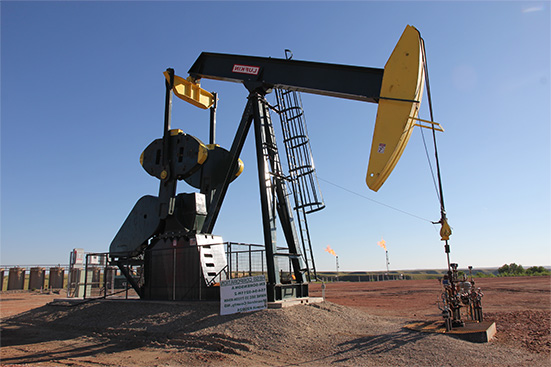 Other Types of Oil and Gas Companies
Integrated Companies
Integrated oil and gas companies include various stages of the industry, including exploration, production, refining, and distribution of oil and gas products. Unlike specialized upstream or downstream companies that focus on specific areas, integrated companies cover the entire spectrum of activities.
Oilfield Service Companies
Oilfield service companies primarily offer services related to drilling equipment, oil and gas well construction, and other support services. While these companies do not engage in oil or gas production themselves, they play a crucial role in supporting and facilitating the production process.
Is Oil and Gas a Good Investment?
Yes, oil and gas is a sound investment option, especially for serious and long-term investors.
It is important to note that the oil and gas sector has witnessed a significant upward trend in recent years and is poised to continue on this trajectory in the future.
Investing in oil and gas companies and in the industry, in general, offers several potential benefits, which are discussed below:
Stable markets – Unlike the stock market, the oil and gas markets are relatively less volatile and tend to be less influenced by destabilizing market forces. Consequently, investing in oil and gas can provide a certain level of insulation against inflation and external factors.
Strong returns on investments – By making wise investments in oil and gas, you stand a greater chance of achieving a stable income with a higher rate of return. Technological advancements have also improved the associated risks in this industry.
Tax advantages – In the initial year, deductions for intangible drilling costs can offset up to 60 to 80% of expenses related to well drilling against taxes. Additionally, 15% of the property's gross income is tax-free. These incentives make investments in oil and gas wells financially advantageous.
Despite the global diversification of energy sources, studies indicate that the demand for fossil fuels has not diminished. In fact, the global demand for oil is projected to increase by 38 million barrels per day, reaching 115 million barrels per day by 2025. This alone dispels any notions of decline in the oil and gas industry.
Want to Learn More?
Contact dw energy
Sources:
"What Is Upstream in the Oil and Gas Industry?" Investopedia, https://www.investopedia.com/terms/u/upstream.asp
"What Is the Midstream Stage in the Oil and Gas Industry?" Investopedia, https://www.investopedia.com/terms/m/midstream.asp
"An Investor's Guide to Downstream Oil and Gas," Nasdaq, https://www.nasdaq.com/articles/investors-guide-downstream-oil-and-gas-2019-04-09-0
"Upstream vs. Downstream Oil and Gas Operations: What's the Difference?" Investopedia, https://www.investopedia.com/ask/answers/060215/what-difference-between-upstream-and-downstream-oil-and-gas-operations.asp
"What is an Oilfield Service Company?" Mercer Capital, https://mercercapital.com/energyvaluationinsights/what-is-an-oilfield-service-company/
"Forecast of the world oil and gas market development," OPEC, https://www.opec.org/opec_web/en/press_room/901.htm